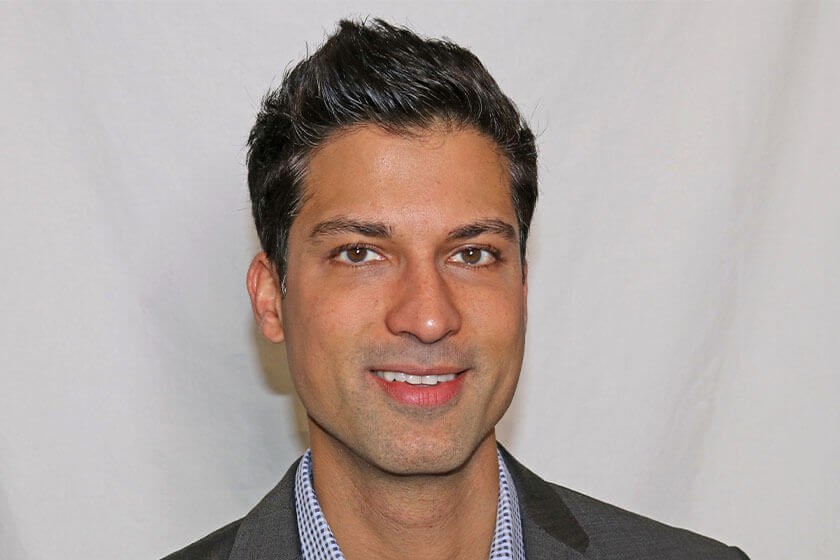 Dr. Farid Dharamsi (aka "Dr. Farid") is a highly-trained aesthetic physician with a special interest in helping men and women alike age more gracefully with the help of advanced injectable procedures, lasers, and other devices.
Dr. Farid has received extensive advanced training in fillers, neurotoxins, lasers, chemical peels, skin tightening, and body sculpting. He is continually in the pursuit of acquiring new skills, staying on the front line of aesthetic medicine.
After graduating high school as co-salutatorian with his identical twin brother, Dr. Farid went on to complete his undergraduate in Nashville, TN at Vanderbilt University. There, he graduated Magna Cum Laude while obtaining an Honors Degree in Molecular and Cellular Biology with a minor in Chemistry.
From Nashville, Dr. Farid moved to Washington, D.C. to complete medical school at the George Washington University. Next, he went on to complete his residency in Emergency Medicine at the University of Texas Southwestern in Dallas in 2012.
Since residency, Dr. Farid has worked in several emergency rooms spanning the DFW metroplex while simultaneously expanding his knowledge, training, and experience in laser and aesthetic medicine. He regularly attends cosmetic conferences and advanced trainings to provide the best and most effective treatment for his patients. Dr. Farid has been an integral player in the vision and co-founding of Legacy Dermatology & Restoration Center and is excited to be part of the "Legacy Family".
Dr. Farid has several publications in the fields of orthopedics, emergency medicine, and dermatology.
When not practicing medicine, Dr. Farid enjoys going to the gym and spending time with his family. He also has special interests in coaching for his kids' sports, scuba diving, reading, travel, skiing, and water sports. He and his wife have a special place in their hearts for giving back to the community especially in the areas of disabled and/or abused children. He resides in Frisco, TX with his wife Dr. Jennifer Dharamsi, two children, and dog named Sunday.
Reviews
"I went to see Dr. Dharamsi in her space this week and was so impressed! the new space is beautiful. Dr. Dharamsi's is always so thorough and she always has time to answer all my questions. Her team was super friendly and I was in and out in a timely manner. I definitely recommend checking it out if you are in need of a fantastic dermatologist!!!"
B.P.
Google
"Dr Farid Dharamsi is the absolute BEST at Botox and Laser! I have been to many, many places and have been getting these services for 20+ years and nobody compares."
S.H.
Google
"Dr. Jennifer Dharamsi and her staff are always very pleasant, caring and helpful. I would highly recommend them to anyone who is looking for a great Dermotologist!!!"
S.S.
Google
"I have ocular rosacea and two forms of Ehlers-Danlos Syndromes (connective tissue's issues/collagen) Dr Jennifer Dharamsi is whom I saw. We spent a short bit powerful time together! For years I have been going to Dr after Dr and zero results. Not only did Dr Jennifer educate me but her empathy was outstanding. I have hope now for everything regarding my skin tearing, bleeding, rosacea. I'll update this later on 💓"
T.B.
Google
"Dr. Dharamsi is very personable and thorough with her clinical exam. Explained her findings well and provided good recommendations for prevention of further skin problems."
J.A.
Google