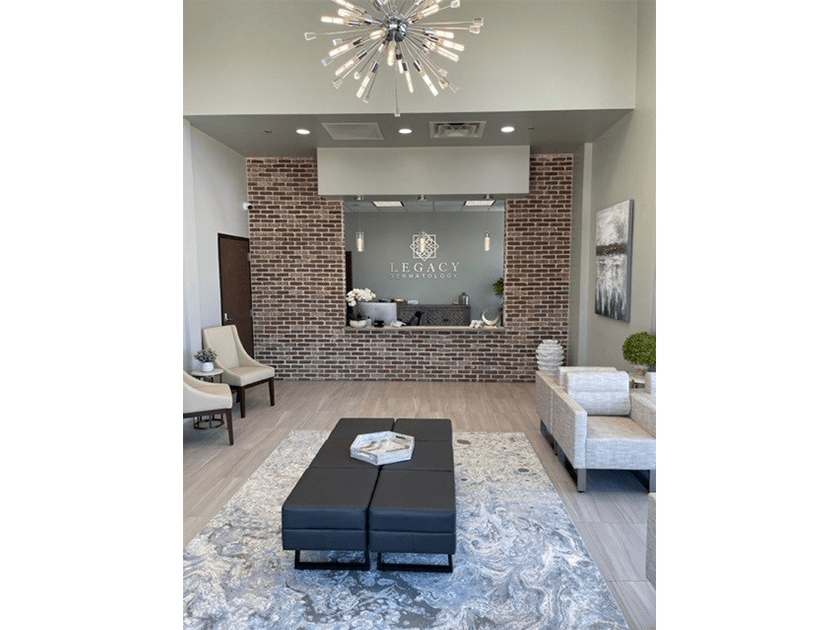 Conveniently situated between Preston Road and the Dallas North Tollway (just north of Highway 380), Legacy Dermatology & Restoration Center in Prosper, TX, is our newest practice location. We expanded our practice to meet the needs of patients throughout Prosper and the surrounding areas, and we are excited to bring the highest standard of care to a new community of patients. Offering the same level of quality and personalized attention for which we are known, our state-of-the-art facility is easy to access and features ample, spacious parking.
From calm, cool colors to a modern, sophisticated design, Legacy Dermatology Center in Prosper imbues a calm, tranquil atmosphere. Upon entering our skin care center, you can expect to be greeted with a warm smile. Our well-appointed reception area boasts comfortable seating where you can relax with a cup of coffee while you browse current magazines or catch a few minutes of your favorite TV show. From laser technology to advanced surgical techniques, our facility is equipped to meet a wide variety of treatment needs. To learn more about our services or schedule a consultation, please contact our office today.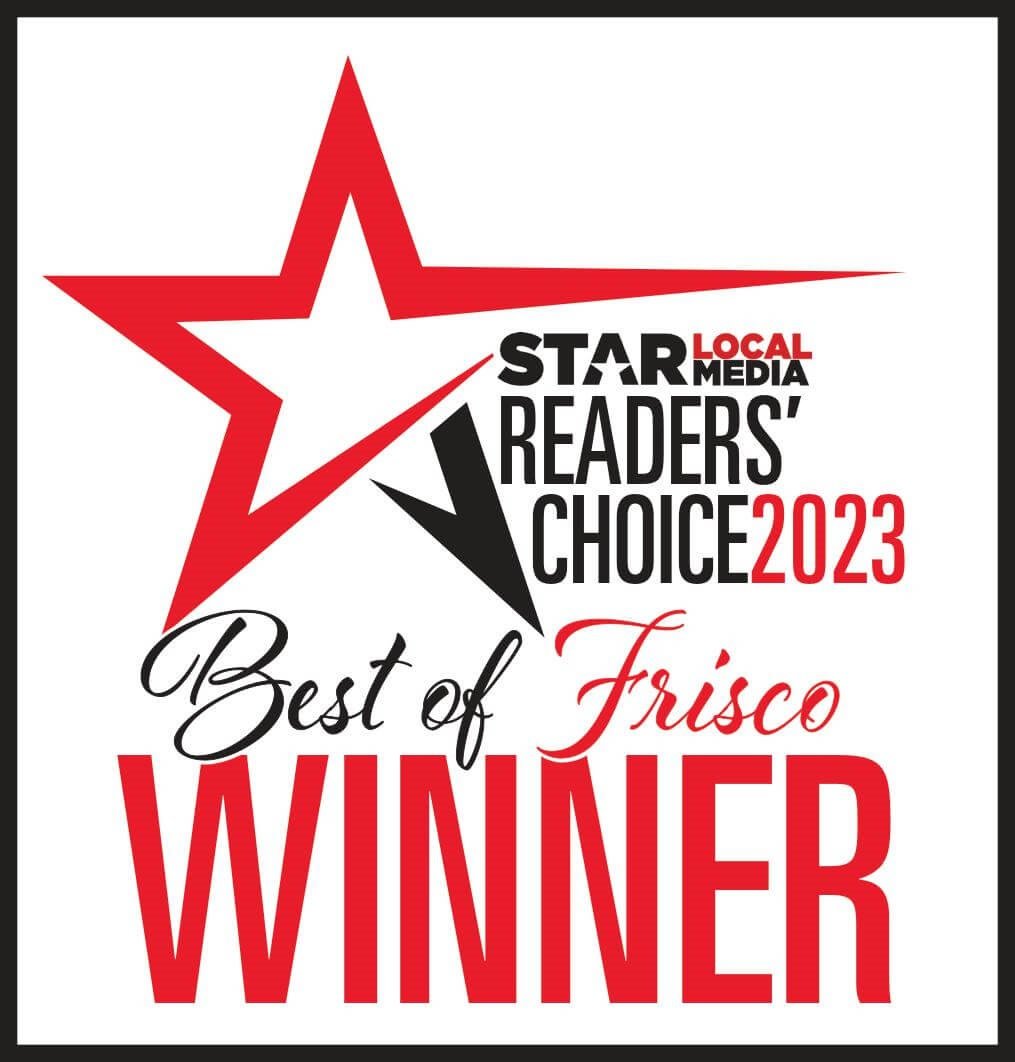 The Star Local Media Readers' Choice 2023 Best of Frisco award is a prestigious recognition that honors outstanding businesses and services in the Frisco community. It represents the top choices and favorites of local residents, highlighting excellence in various categories, from dining and entertainment to healthcare and more. This accolade signifies the deep appreciation and trust that the community has for the recipients, making it a highly sought-after recognition in Frisco.