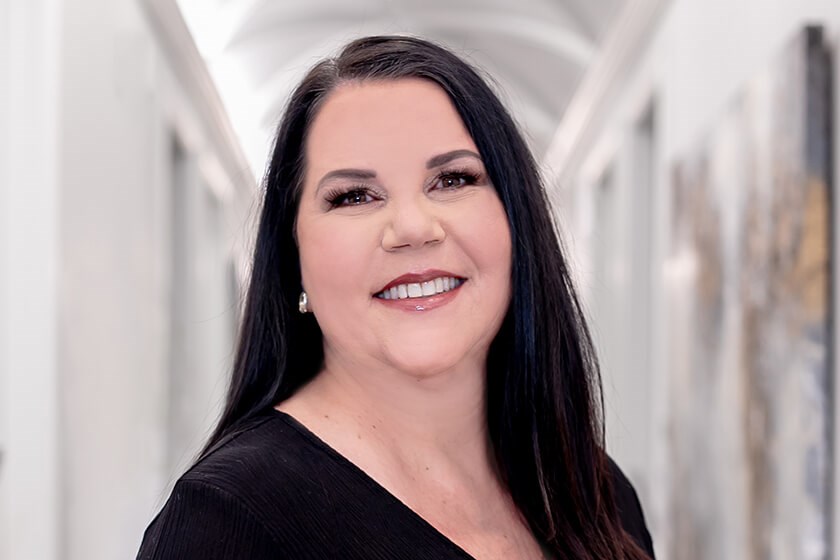 Renee is a licensed medical esthetician and certified laser technician. She is dedicated to helping her patients look and feel their best with a combination of in office procedures and at home skin regimens.
Renee has over 15 years of experience and has practiced in both the medical dermatology and plastic surgery settings. She continues to attend trainings and courses to stay up to date on the latest techniques and treatment options to ensure her patients are getting the very best outcome for their skin. Renee has a calming and welcoming demeaner and truly cares about every patient she sees. Renee preforms many services including laser skin resurfacing and hair removal, tattoo removal, non-invasive body contouring, non-invasive skin tightening with Ulthera, HydraFacial, chemical peels, and facials.
In her spare time, Renee enjoys baking, spending time with family and friends and two fur babies.
Reviews
"Renee was great! Very professional and knowledgeable and didn't try to talk me into elaborate and expensive products or therapies!"
M.M.
Google
"I had a hydrofacial with Renee today for the first time. It was a pleasant experience and I'm going back. If you are considering trying any kind of facial treatments, they have lots to choose from. Give them a try"
M.R.
Google
"Did a Hydrafacial with Renee for the first time and had an amazing experience! It was very relaxing and my skin felt very smooth after! Would definitely go back for another facial and would definitely recommend others to get it!"
K.H.
Google