Hair Loss Treatments at Legacy Dermatology & Restoration Center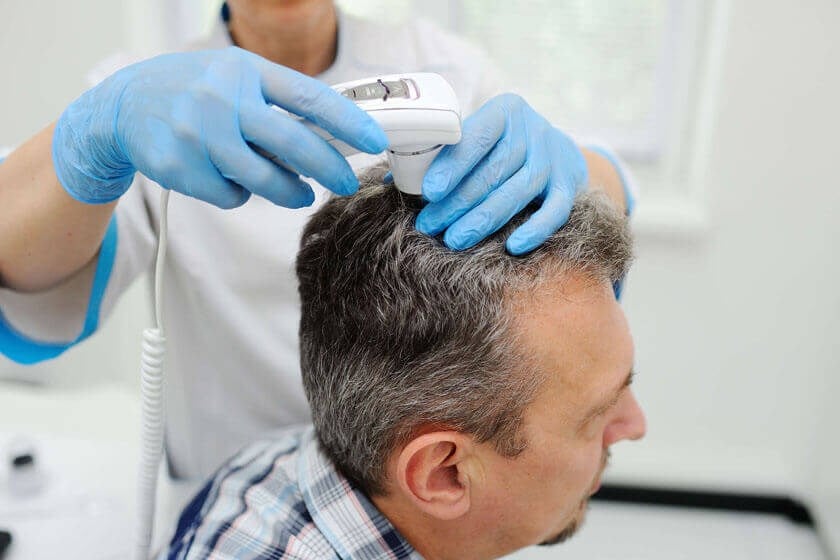 Both men and women can experience hair loss and it is often accompanied with feelings of embarrassment and self-consciousness. Luckily, today we have more options than ever before when it comes to treating hair loss. At Legacy Dermatology & Restoration Center we offer our clinical expertise in hair loss management lead by Dr. Dharamsi's vast experience and knowledge in the diagnosis and treatment of hair loss.
There are many factors that can contribute to the loss of one's hair, and so to treat the loss accurately and efficiently, it is important to first identify the contributing factors. We start with a detail history, a physical, and occasionally blood-work, biopsy, or other tests as needed. Each diagnosis and treatment process and dictated by the individual needs of each patient. Just as there are various causes of hair loss, there are various treatments including steroid injections, PRP, low level light treatments, and oral or topical medications. To learn more, contact our office to schedule your consultation today.