Sunscreen Application Hacks for Moms of Squirmy Kids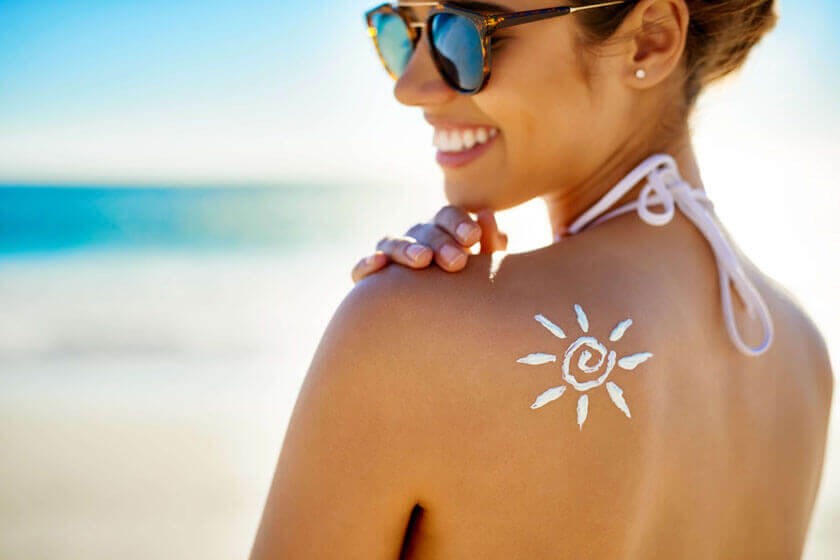 Ah, children—they love playing outside but tend to squirm their way out of getting greased up with sunscreen. And it's like pulling teeth to get them on board with the idea of reapplying every 80 minutes. What's a mom to do? Here are a few tips to help make sun protection a little easier.
Find a broad-spectrum sunscreen that your child actually likes.
Some of our favorites are made my EltaMD, a line that offers broad-spectrum mineral-based coverage. Elta's UV lotion glides on like standard moisturizer and has no oily texture or strong odor. Elta's UV Sport offers the same coverage in a water- and sweat-resistant option that's great for swimmers or athletes. And Elta's UV Aero is a great option for those who like a sprayable option. Neutrogena Beach Defense spray sunscreen is another great option with a nice smell.
Reapply with ease.
Talk about cramping your kid's style when you interrupt his fun to insist that he reapply his sunscreen. Yes, you know how critical it is to protect his skin from the dangers of excessive sun exposure, but sometimes the battle can be daunting. Enter BrushOnBlock. This mineral powder-based gem of a product is wonderful for reapplication, because it goes on dry. No more rubbing something creamy on an already sweaty, sticky face. BrushOnBlock offers sun protection in a dry, easy-to-apply stick that not only provides broad-spectrum UV coverage but also helps absorb sweat and oil, which makes it especially nice for athletes mid-game. Plus, it's easy to throw in a gym bag or a pocket.
Don't forget the lips, ears, and under straps.
These are places where many people forget to apply sunscreen, and unfortunately these same body sites are prone to especially-serious UV-induced skin cancers later in life. Our favorite trick for applying sunscreen to the ears is to rub a small amount of sunscreen (like UV Lotion or UV Aero) into your hand and then gently spread a thin layer over the entire surface area of each ear, including all the nooks and crannies. Then follow it with a swipe or two of BrushOnBlock to fill in any places you might have missed. For the lips, we love Elta's lip balm, which has an SPF 30 sunscreen combined with a nice lip moisturizer. If your child is doing a lot of snacking or talking, you might want to encourage him to reapply every 30 minutes or so. To avoid getting sunburned at the edges of shifting swimsuit or sandal straps, be sure to rub the sunscreen fully underneath each strap.
With just a few simple changes, keeping your kiddo sun-safe will become way less of a battle. Stop into our office to consult with our experts about these and other products and sun safety tips to keep you and your family healthy and happy all summer long.